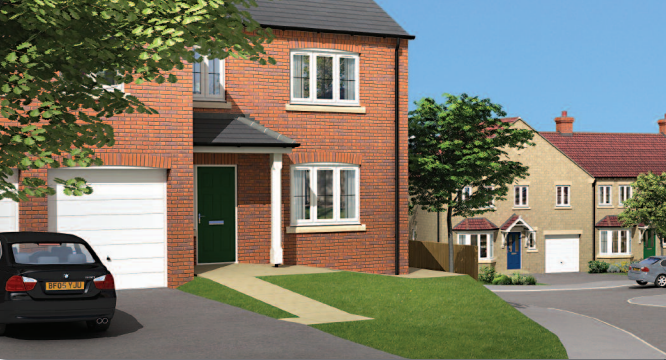 Introduction
Arncliffe Homes' philosophy is to design and build highly specified, well-proportioned houses that feel spacious and make best use of natural light. The feedback we get from purchasers suggests that we succeed in these aims but judge for yourself; we would encourage you to compare the size, specification and value of our products with those of our competitors.
Grange Farm offers a selection of 4 & 5 bedroom houses, ranging in size from slightly under 1400 sq ft for the Regent house type to just over 1900 sq ft for the Belmont. All house types have been designed in accordance with the Code for Sustainable Homes Level 3 which means that they have been assessed against a number of standards which determine, and limit, their environmental impact.
The standards set by the Code exceed the requirements of current building regulations in areas such as energy efficiency and carbon emissions; in fact 10% of electricity consumed on the development will be generated by the use of low and zero carbon technologies.
Whilst the object of the Code for Sustainable Homes is to make new developments more environmentally friendly, the bonus for buyers of such homes comes in the form of significantly reduced running costs – particularly important in these times of ever increasing fuel bills.
In addition, the houses at Grange Farm are to be built to Secured by Design (SBD) standards, meaning that they will benefit from increased security measures including SBD certified windows, doors and locks.
Grange Farm enjoys a traditional village location but it is ideally situated for access to the main towns and cities of the area, either by road or rail, including the fantastic retail and leisure facilities in the vibrant city of Leeds. The area also benefits from a great variety of sporting facilities and places of interest, including the superb Fairburn Ings RSPB Nature Reserve, a true bird watcher's paradise, which is just a short drive away.
If you would like a brand new, energy efficient and highly specified home in a village environment yet within easy reach of Leeds City and the local motorway networks, Grange Farm could be the place for you!
Contact us about this site